Bathroom Remodeling in Mansfield, OH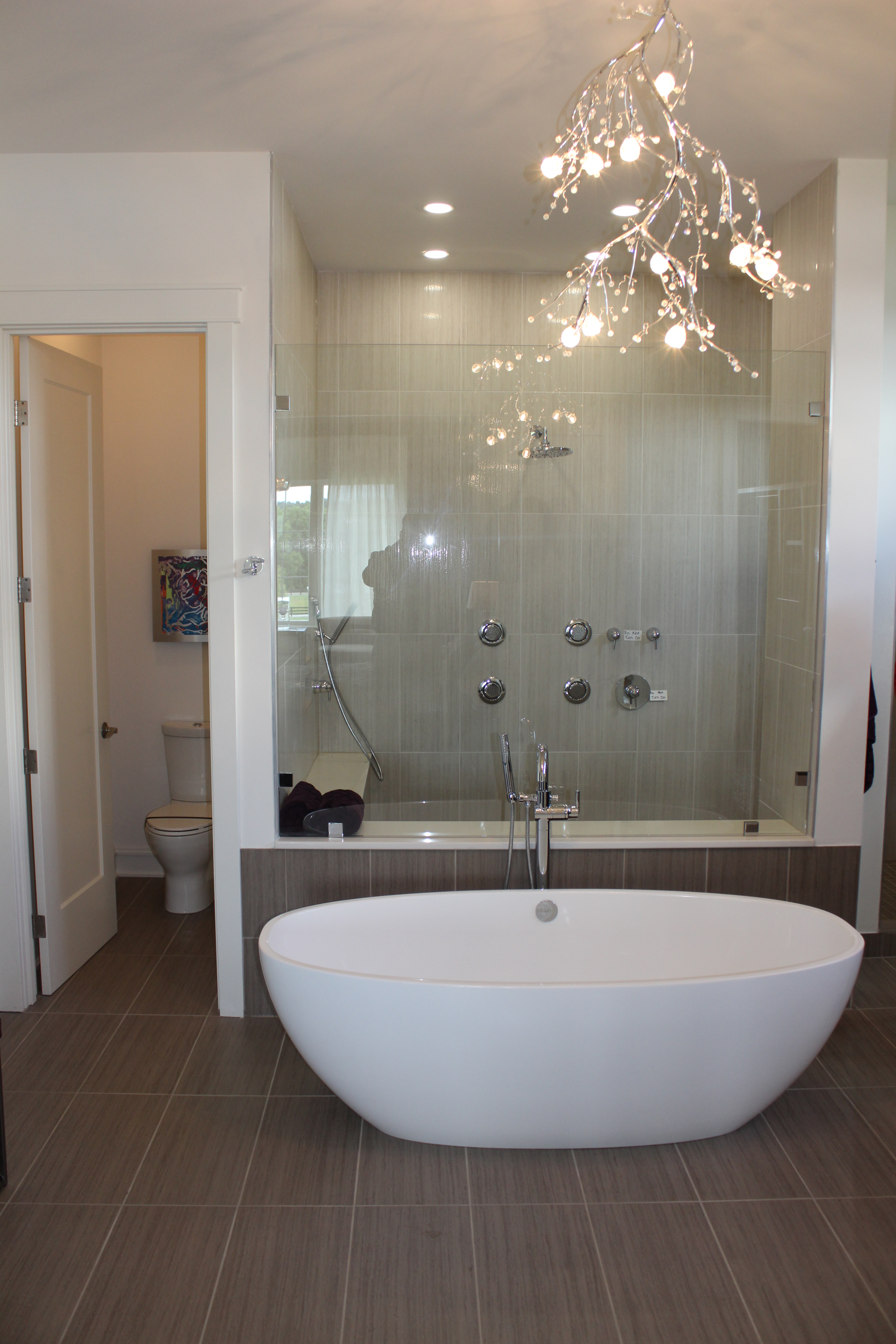 Don't put off the bathroom renovation you have been dreaming of when you can get started today. Our bathroom remodeling contractor cares deeply each project, from start to finish. We are heavily invested in the design, style, and functionality of your new bathroom. Our team is familiar with every aspect of a full remodel starting from the ground and working our way up, including electrical and plumbing. For affordable bathroom remodeling in Mansfield, OH, look no further than our contracting team.

Licensed, Bonded, and Insured Bathroom Remodeling Contractor
Our staff is comprised of several professionals, all of whom are licensed, bonded, and insured in their fields. We work with experts who know how to handle even the most difficult of issues that may come about in remodels, including rewiring, updating insulation, and correcting venting problems. It is our duty to only allow professionals to work on the job site, for your safety and for our own.

Bathroom Renovation Contractor Cares about Design
During the design process of your bathroom, our contractor helps you work through all of your decisions. There are several elements of design which combine to give you a cohesive space that does not clash with other elements in your home. Our team is familiar with design, so once you select an option for the space, we go from there. We help you pull together the appearance of your bathroom by addressing everything, including the selection of:
Sinks
Cabinets
Vanities
Backsplashes
Door Handles and Drawer Pulls
Bathtub Styles
Showerheads
Water-Saving Appliances
Curtains, Shades, and Blinds
Mirrors
Medicine Cabinet or Wall Storage Options

Advantages of Investing in Custom Bathroom Remodeling
Remodeling is an investment in making your home more beautiful and functional for everyone that uses the space. Many homeowners sign 30-year mortgages, which means their space often needs to grow along with their needs. Why not create the master suite you envisioned for yourself when you first bought the house? The money you spend on a renovation is to be considered an investment because of the advantages your family will be afforded from the update. Some of the most common benefits of a custom bathroom renovation include:
Making Better Use of Your Available Space
Increasing the Value of the Property
Creating an Oasis in the Home
Reflecting Your Design Preferences in Its Style
Saving Money with Water Efficient Technology
Customizing Your Home to Your Home's Functionality
Even a simple update like adding a second sink or installing new cabinets can completely transform your bathroom. We are more than willing to work with you to complete the update step-by-step as you need it. Our showroom is stocked with flooring, cabinetry, and tile options that allow you to make upgrades at your own pace.

Visit Our Showroom for Flooring to Complement Your Remodel
When you are investing in a custom bathroom renovation, flooring choice is a great way to start making your decisions. Our team offers free in-home consultations to help you select the flooring that is right for your space. When you are remodeling, we will bring flooring samples to your location so you can see them in your home's natural lighting before you buy.

Don't put off your renovation any longer! Contact us to get started with your custom bathroom renovation. We are happy to serve clients in Mansfield, Galion, Lexington, Ontario, Shelby, OH, and the surrounding communities.