Bathroom Remodeling in Galion, OH
Invest in your home's value by creating a bathroom sanctuary you will enjoy every day. At My Floors in Galion, OH, we offer the necessary products and services for a full bathroom remodeling solution. Our team cares deeply about each project's design, style, and functionality. We're well-versed in every aspect of a bathroom renovation from start to finish, including design, selection, and installation. My Floors helps your space grow along with your needs. Look no further than our local business for bathroom remodeling in Galion, OH. Visit our showroom today!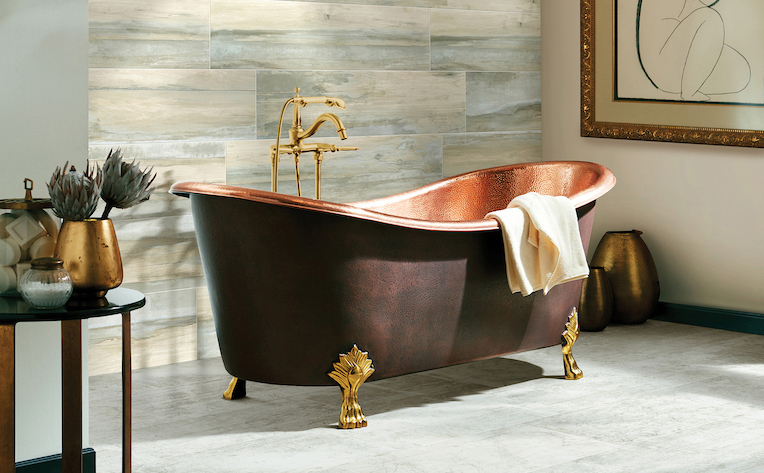 Why Remodel Your Bathroom with Our Galion Contractors
At My Floors, our professional staff are experts at handling even the most intricate of projects including rewiring, updating insulation, and venting. With years of experience, we ensure you receive a stress-free remodeling experience every step of the way. A custom bathroom renovation is a sound investment thanks to the short and long-term benefits. Some of the most common benefits are:
Enjoy a more efficient use of space.
Increases your property value.
Creates a relaxing space for you to enjoy every day.
Upgrade your interior design.
Affordable options to meet your budget and style needs.
Improves overall functionality.
Bathroom Remodeling Products & Services Available
During the design process, our contractors help you work through all of your decisions. Even a simple update like adding a second sink or installing new cabinets can transform your bathroom. Our showroom is stocked with flooring, cabinetry, and tile options that let you upgrade at your pace. We're more than willing to help you pull together your ideas with the following bathroom remodeling products and services:
Backsplashes
Bathtubs & Showers
Cabinets & Vanities
Curtains, Shades, and Blinds
Door Handles & Drawer Pulls
Medicine Cabinet or Wall Storage Options
Mirrors
Sinks
Showerheads
Water-Saving Appliances
Waterproof Bathroom Flooring Renovation
When you're investing in a custom bathroom renovation, a great place to start is by choosing flooring. Our team offers free in-home consultations to help you select the flooring that's right for your space. We even bring samples to try in your home's natural lighting before you buy. Choose from our durable, waterproof flooring options including tile, wood-look tile, porcelain or ceramic tile, and luxury vinyl flooring. Our water-resistant flooring options include affordable laminate and stunning engineered wood flooring. Don't put off your bathroom renovation any longer!
Custom Bathroom Installations with Our Local Ohio Experts
Once you've nailed your design with the appropriate product selections, it's time to complete the job with a professional installation. Our local Galion contractors skillfully install flooring, tiles, cabinetry, plumbing, and much more for a full-service bathroom remodeling solution. We've made a name for ourselves in the Crawford, Richland, and Morrow County areas due to our commitment to each customer's success. We are efficient, timely, and clean while offering clear communication throughout your entire installation process.
Contact us to get started with your custom bathroom renovation! We are happy to serve clients in Mansfield, Galion, Lexington, Ontario, Shelby, OH, and the surrounding communities.