Cabinet Installation in Galion, OH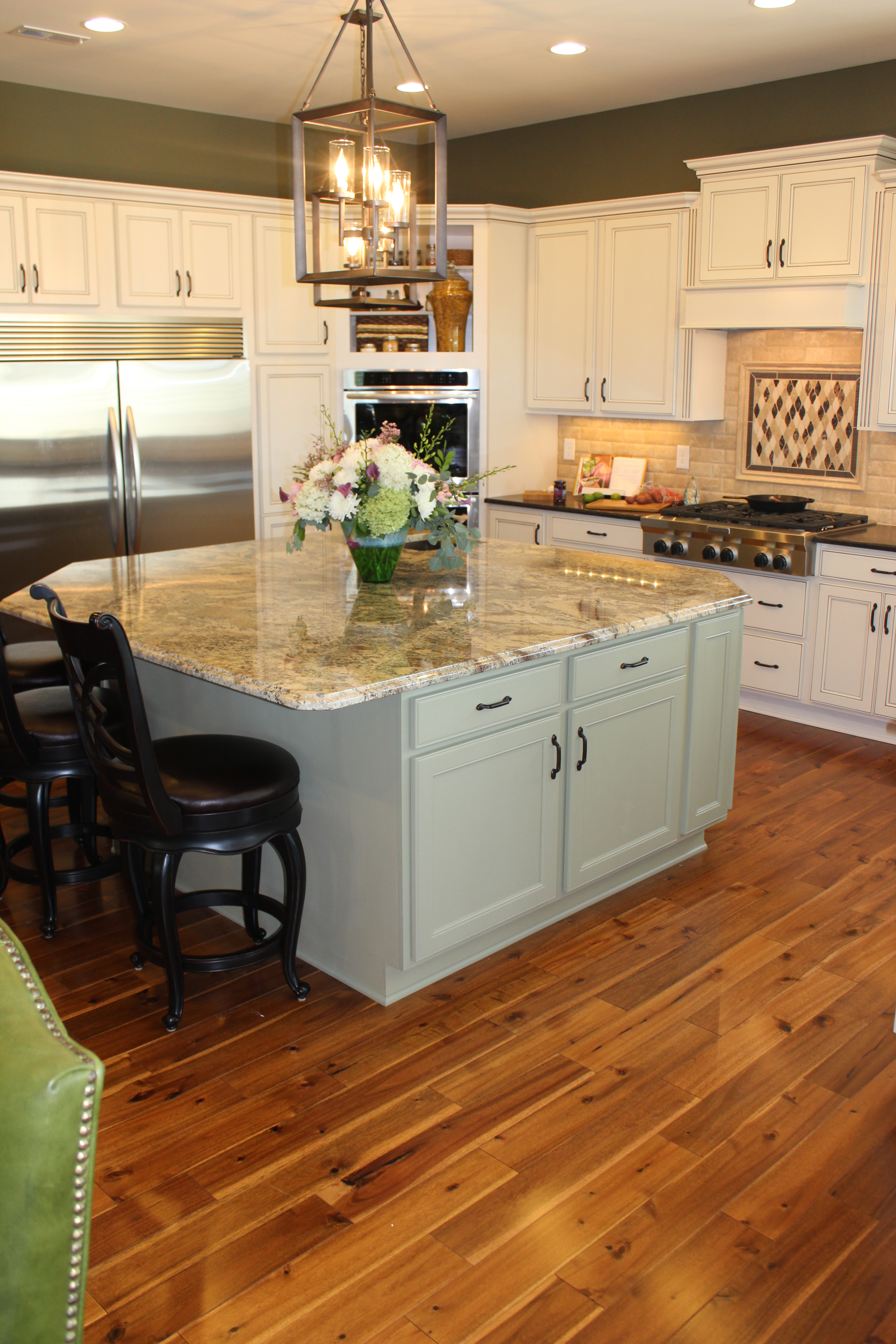 Look no further than our showroom when you're in the market for stylish cabinets from name-brand cabinet manufacturers in Galion, OH. Our store is fully stocked with a wide variety of flooring and cabinetry styles for all types of interior renovations, which means that you'll be sure to find an option that works best for your personal preference and design budget. We regularly work with home and business owners who want to make the best use of their living and working spaces without breaking the bank, so you can count on us for the cost-effective cabinet installation in Mansfield, OH, you need.

Our staff of experienced and knowledgeable experts is here to assist you with finding the right cabinets for your space, and we also create custom cabinets for clients who prefer a style of their own. When you are purchasing cabinets for your residential or commercial space, we encourage you to think creatively about the number of potential storage solutions available to you. Nearly every room in a home or business can benefit from our cabinets, which combine functionality and style. Our installation team is fully equipped to add cabinets to the following areas:
Basements
Bathrooms
Children's Rooms
Closets
Hallways
Kitchens
Master Bedrooms
Mud Rooms
Offices
Pantries
Playrooms
Book a Free In-Home Consultation for Light Wood Cabinets
With so many great options to choose from, it can be tough to know exactly where to start when selecting your new light wood cabinets. Seeing a set of cabinets in our showroom is much different than seeing them in the space where they will be installed, so it's in your best interest to know exactly how your new cabinets will look before you purchase them. We want you to feel completely confident in making the purchasing decision that enables you to move forward with your project. With this in mind, we are happy to offer a free in-home design consultation to potential customers.
When you are considering purchasing new cabinets from our showroom, one of our design specialists will visit your home with samples that allow you to see how your new cabinets complement your existing décor. Some of the factors that we take into consideration during the consultation include:
The Color of Your Existing Cabinets & Floors
The Natural Lighting Provided by Windows
The Size of Your Space
The Type of Your Existing Countertop Materials
Your Preference for Finish & Grain Pattern
Your Budgetary Goals & Price Range
Your Potential Cabinet Organization
Your Preference for Natural or Man-Made Materials
Beautiful Cabinets from Name-Brand Manufacturers
We are proud to carry a broad selection of cabinets from some of the market's top brands in our expansive showroom. Our company has worked alongside these brands to establish the right pieces for our customer base. These brands have defined themselves by developing reputations for providing quality products, stylish pieces, and well-made cabinetry. Check out our showroom for options from the following manufacturers:
Dura Supreme: They deliver an excellent value for pieces that are made well and innovative in their design.
Homecrest: Since 1926, this company has built a brand on quality cabinets that make updates easy with practical solutions for busy families.
Wolf: This company provides cabinets that are built to last, with extensive options for bathroom and kitchen design.
For smaller areas with minimal space, vanity cabinets offer an opportunity for hidden storage to maximize your potential for organization. Having access to your belongings while keeping them out of sight is easy with our extensive selection of vanity cabinets, for which we offer customization to ensure that they fit perfectly in your space. That way, you won't have to rearrange your existing furnishings to accommodate your new cabinets, which ensures that your renovation will be as convenient as possible.

We are committed to helping you get the most from your cabinetry, so don't hesitate to reach out to our staff when you have any questions about our products. Many customers visit our flooring and cabinetry showroom without realizing that a complete renovation can be performed with the help of our team. We strive to offer personalized solutions for everyone who works with us for their interior makeover projects and are proud to deliver comprehensive service to ensure that each renovation is a success.
In addition to choosing our company for important design features, we can be your one-stop shop for kitchen remodeling and bathroom remodeling. From electrical to plumbing, we can handle your renovation from start to finish.

Contact us to request a consultation for cabinet installation services in Galion. We also serve clients in Mansfield, Bucyrus, Lexington, Ontario, and Shelby, Willard Ohio, and the surrounding communities.