Carpet Flooring in Galion, OH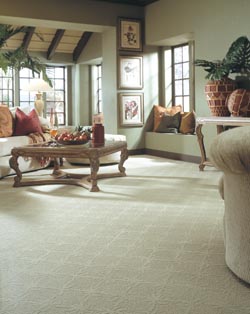 Looking to upgrade your home with carpet? Discover the perfect carpet for your home or business from our friendly flooring professionals at My Floors in Galion, OH. For more than 30 years, we've remained committed to our goal of offering quality carpeting at affordable prices. Our durable selection of carpet styles, textures, and color combinations is only limited by your creativity. Using the combined buying power of hundreds of stores, our carpet store can offer special deals and huge savings on quality products to our customers. With plenty of commercial carpet options available, we proudly offer carpet flooring solutions to both homeowners and businesses.
Need some help choosing carpet? Finding the right kind of carpet is simple and easy with the assistance of our flooring professionals. We bring the necessary knowledge and experience to help every customer choose carpet that best suits their lifestyle, budget, and style. Visit our showroom in Galion, OH, to view our expansive carpet selections and discuss your project with our experts today!
Discover the Types of Carpet
Picking the right carpet can make all the difference in the world when it comes to your home's atmosphere and appearance, and we're here to assist you throughout the selection process. Our store offers a wide variety of carpeting styles, textures, and patterns that are each as unique as your taste. We specialize in providing the kind of stylish carpet options that help turn an impersonal house into a welcoming home.
Not only will we help you find the right carpet for your particular style, but we'll also help you select the best carpet padding option to maximize the life of your new carpet. When you schedule an in-home visit with us, we'll help you determine the aspects of flooring that are important to you and provide a range of options to fit your needs. Our store has several carpet options available, including:
Berber

- Berber carpet offers superior strength and soil-hiding capabilities. This style is perfect for high-traffic areas. It's built using a special style of yarns that are looped and uncut on the carpet's surface. Depending on the carpet, its pile height can vary from low and tightly constructed, to a more luxurious, high-level pile.

Plush

- Plush carpet is composed of cut loop piles that are very resilient and offers a luxurious appearance. This popular carpet type comes in multiple varieties, including saxony carpet and textured carpet. This type of carpet is great for use all over your home.

Pattern

- A popular choice at My Floors, pattern carpet is made of loop and uncut loop carpet fibers that create a durable and stunning pattern in the home. Express your personal style with beautiful lines, colors, and geometric shapes to accent your home.

Frieze

- Our customers love frieze style carpet due to its very soft and comfortable feel. Cut loop fibers are twisted to offer durability in multiple solid and flecked colors that hide day to day dirt.
Benefits of Carpet in Your Home
Carpet gives your home a timeless and cozy look for you, your family, and your guests to enjoy for years to come. This classic flooring option is one of the most popular in the world, and for good reason; it offers incredible comfort, an attractive appearance, and lasting value, especially when you purchase it from our affordable collections. We offer leading carpet brands including Core Elements, Gibraltar, Hearth & Home, Innovia, Resista, Tigressa, Mohawk, and more!
Not only does carpet add texture to your floors, but it can also help reduce energy bills by providing an additional source of insulation. Many homeowners love the feeling of carpet underfoot and the added sound absorption benefits throughout your home. Discover the benefits of adding carpet to any room:
Stain Resistant

Easy to Maintain

Insulation

Sound Absorption

Comfortable Underfoot

Hides Dirt and Debris
Simple Carpet Cleaning & Maintenance
To ensure your carpet's longevity, it is important to follow a regular upkeep regimen. Our experts will discuss cleaning and maintenance best practices for your specific carpet. Additionally, My Floors offers the Soniclean Mohawk Vacuum with accessories as well as the full line of Resista carpet cleaners, carpet rakes, and furniture movers. While our carpets are tough and resistant to wear, you will see the best results by following these simple carpet maintenance steps:
Vacuum regularly

Clean any spills with a manufacturer-recommended carpet cleaner

Have a professional carpet cleaning every 12-18 months to refresh carpet fibers
Offering Convenient Carpet Installation Services
When hiring someone to install your new carpet, it's important to work with a company you can trust. You may rest assured that our flooring professionals have the customer service skills and respectful attitudes to go along with their flooring installation expertise. When it comes to carpet installations, if you aren't happy, we aren't happy. That is why we offer our Ultimate Confidence Guarantee, meaning should you be unhappy with your carpet installation, we will replace or fix it at no extra cost to you. Get in touch with us today to take advantage of our friendly, efficient, and effective carpet installation services.
Contact us today to find the perfect carpet for your home or business! We proudly serve Galion, OH, and the surrounding communities of Mansfield, Lexington, Ontario, Shelby, Bucyrus, Mt. Gilead, Mt. Vernon, Ashland, Willard, and Marion, OH.