Find Stunning Luxury Vinyl Planks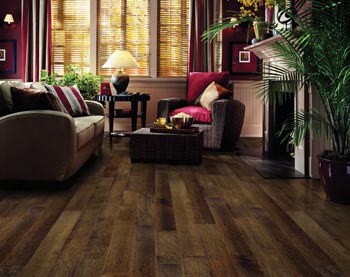 If you've always wanted wood flooring, but were held back by reservations of any kind, today is the day to find out about accessible alternatives. At My Floors Flooring America, our expansive collection of beautiful coverings includes a sleek, comfortable, and attractive option to give you classic appeal with contemporary value — our luxury vinyl planks in Mansfield, OH.
Utilizing high-resolution textures that look and feel like authentic hardwood, these products capture everything there is to enjoy about one of the industry's most time-tested materials. At the same time, our vinyl planks bring all-new benefits to the table, including exciting features like:
Exceptional Water Resistance
Approachable Price Points
Increased Ease of Use
Versatile Installation
What Sets Our Planks Apart
One of our store's core values is delivering the best products in the industry, curated by experts who know how to leverage our buying power to get you superior results. When it comes to a luxury vinyl plank floor, quality is measurable by three critical criteria that we select for when we stock our inventory.
Beauty — With any flooring, you want your room to look great first and foremost. Thanks to current manufacturing technology, our planks offer a wide range of eye-catching colors and styles, allowing you to get a great look for almost any project without difficult or expensive sourcing.
Utility — No matter how good a surface looks, it won't do you any good if you can't install it where you want! With our vinyl planks, you can lay down new floors over almost any existing material. Have tile that would take a lot of time and money to remove? No problem. An LVP floor can fit right on top of it.
Long-Term Value — If you've fallen in love with your floors, the last thing you want is to have to replace them again in a few short years. We provide durable vinyl that holds up under pressure, is easy to clean, and still softer underfoot than many of its alternatives. It's an ideal balance of comfort and continuing reliability.
Your Partners for Vinyl Planks and More
What makes My Floors Flooring America the trusted destination for shoppers all over Mansfield and the nearby communities is our ability to take your shopping experience further than the competition. From information about luxury vinyl plank floor installation to cleaning for your carpets, you can find all the help you need for your homes foundational features at our showroom.

Contact us now for help with all of your vinyl plank flooring questions and concerns. We proudly serve Mansfield, Galion, Lexington, Ontario, and Shelby, OH, as well as the surrounding communities.